About me…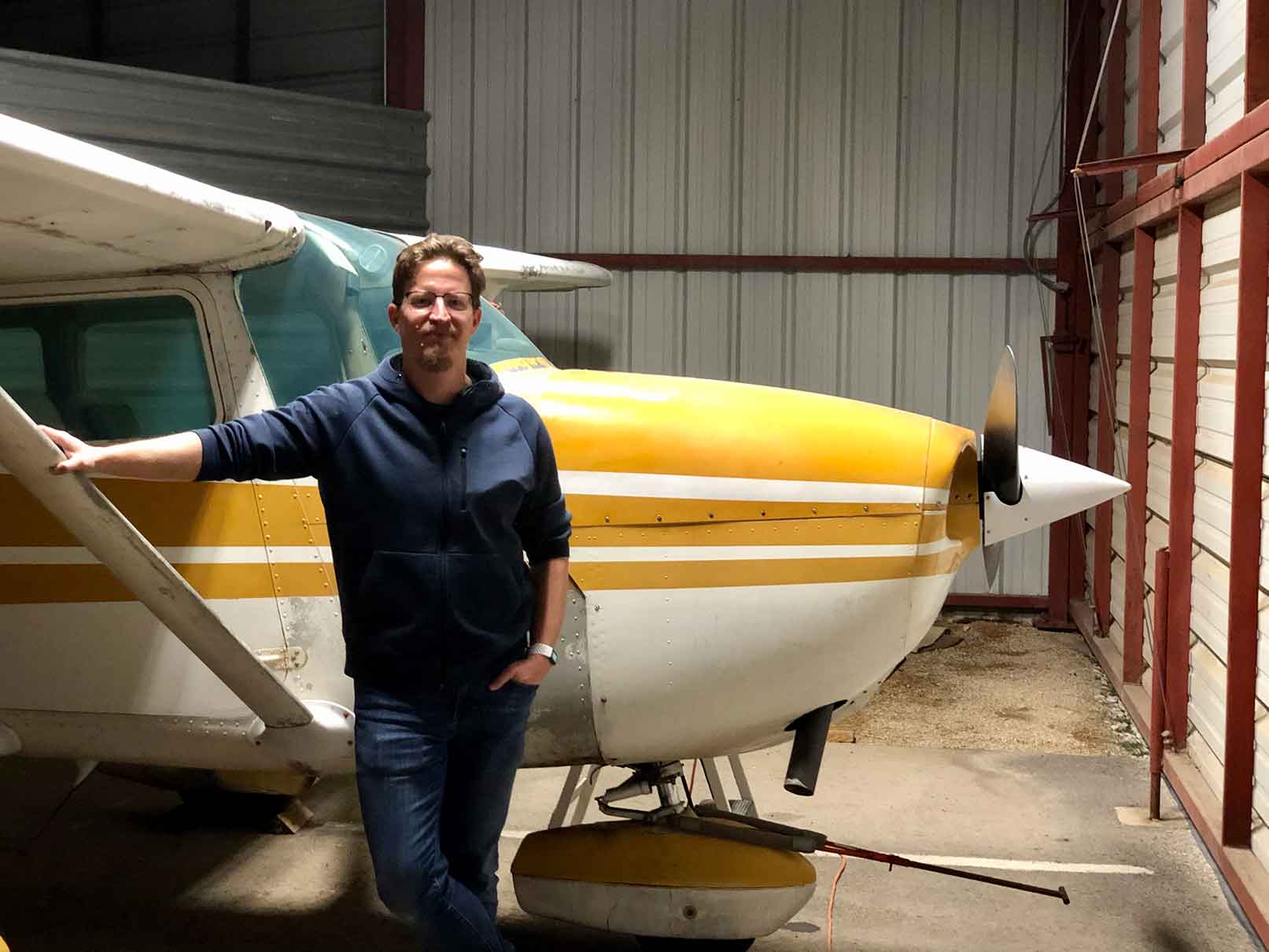 BLUF: Over the last 20 years I have worked on video games, life-critical spacecraft avionics, advanced research programs, and state-tier cyberwarfare systems.
I was fortunate to have a father who was a programmer, and thanks to him, I had access to computers throughout my childhood. Although my father's day-job was focused primarily on large mainframes (IBM System/360s, AS/400s, etc.), he spent a lot of his free time experimenting with games and graphics programming on the early "personal computer" platforms. As a result, I was drawn to computer games and computer graphics, and soon began to follow game developers like John Carmack and computer graphics pioneers like Ivan Sutherland, Edwin Catmull and David Evans. It goes without saying that I also became a big-time gamer!
My first foray into coding started with BASIC (bla!) on the TI-99 and C64 in the late 80's. When I got my very own PC (a second-hand Tandy 1000), my dad drop Borland Turbo Pascal and Turbo C in my lap, so I started learning Pascal and C. As a sophomore in high school, a group of us "computer nerds" successfully petitioned our school to offer an AP Pascal course. Keep in mind, computer science courses in high school were somewhat rare at the time – particularly so in rural areas like ours. But, our little group of "nerds" continued to grow, and our school responded with new hardware, labs, and course material.
Unfortunately, there was a bit of a hitch with our new course offerings. Our AP Pascal teacher, who was also our Calculus teacher, had only moderate CS experience. In spite of the fact that we used Object Pascal in the curriculum, the teacher didn't have a full grasp of the fundamentals of object-oriented programming. But, my curiosity got the best of me, and I dug in deeper and successfully transcended the paradigm on my own. That eureka moment spurred me on to continue to teach myself additional topics in computer science and other fields of study. I have always been a strong autodidact, and had come to the realization early on that learning should be a life-long endeavor, not something that stops at age 18, or 22. Always Be Learning!
In 1995, my father pulled me into his office to show me a new Borland product he was excited about, called Delphi. I was immediately impressed, and quickly gravitated toward it. Although it was based on "yucky," "verbose" Object Pascal, I was intrigued by the GUI development environment, the Visual Component Library (VCL), and how blazingly fast the compiler was – faster than anything at the time (probably still the case to this day). Also, whipping up and integrating assembly routines written in TASM was a breeze. Delphi was truly revolutionary for its time – kudos to Anders Hejlsberg. It was an exiting period for me to experience the IDE and visual development environment revolution first-hand. So, anyhoo… many of my first, applications, graphics engines and games were written in Delphi (and TASM).
Through a shared love of Delphi, I became friends with some really talented smart people – who also happened to be game programmers. And so, in early 2000, I moved to Los Angeles to join them in starting a company called VirtueArts (which would become VirtuePlay). In those early days, programmers were a dominate force in the game development pipeline, and often became a major bottleneck as well. It was also very challenging, and sometimes impossible, for the "creative types" to contribute to the design and look-and-feel, especially if they lacked coding skills. Our solution was a new game engine, written from the ground-up to include an intuitive, human-friendly tool-set based on rapid-application development and WYSIWYG concepts pioneered by products like Borland Delphi and Visual Basic, that would give regular people a collaboration and contribution force-multiplier (years before Unreal and Unity). We built a really cool technology that grabbed the attention of the "big boy" game developers and game hardware manufacturers. Unfortunately, we were young and inexperienced, so we made some poor decisions and passed on some critical opportunities that could have made a big difference. Like I said, Always Be Learning – even if it's the hard way.
In 2002, I joined Scaled Composites. If you were a kid in the late-80's you may recall the name "Voyager." No, not the spacecraft. How about "first non-stop around the world flight without refueling?" Well, as a pilot, and a huge aerospace nerd, I had been a Burt Rutan fan before the days of Voyager, and was well aware of his forward-leaning aircraft designs like the VariEze, Quickie, Boomerang, and Starship. (In my opinion, he is the 1970s-2000s-era Kelly Johnson.) So, I was a very happy boy believing I was about to jump into a mind-blowing opportunity to work on some new experimental aircraft… But, I damn near blacked out when Burt disclosed the full extent of what he had been planning for over a decade, and that I would be specifically tasked to work with test pilots (now astronauts, Pete, Brian, and Mike) and aeronautical engineers (Burt, Jim, et al.) to create custom spacecraft avionics and flight simulation systems for SpaceShipOne and WhiteKnightOne!
To say the least, my experience working with Burt and the TierOne team was, by far, one of the highlights of my life. It was a huge honor to be a part of Burt Rutan's vision and to win the Ansari X Prize competition. Pioneers, like Burt, spurred my love for aerospace and flight since I was kid – they were the catalyst for me to solo in a sailplane at the age of 14 and the reason why I continue to fly 30 years later. However, as my family started to grow, and my kids became a greater focus for me, working long hours in the Mojave desert was becoming a significant strain on our lives. So, in late 2004, and with a very heavy heart, I decided to move on. (Of course, I continued to do contract work for them!)
Fortunately, the interesting projects didn't stop there… I went on to work with DARPA and the DoD on exciting research projects focusing on topics from advanced simulation, cyberwarfare, to artificial intelligence. I have taken on the role of technical leader, researcher, and manager (Technical Director, Research Director and Principal Investigator). And my most recent work with DARPA led to the successful transition of a cyber command and control platform currently being used DoD-wide to protect against nation-state cyber threats.
Presently, I'm involved in a venture that is a bit outside my comfort zone, but still a topic of great interest to me – neuroscience. I am now working with a group of world-class, super-smart people at Optios, creating bleeding-edge neurofeedback applications that enhance and optimize the original "software" – the brain.
Please go to my Showcase to learn more.
---